Accounting websites
QUICK LINKS
Create a visually stunning accounting website design tailored specifically to accountants looking to enhance online presence and maintain data security.
Experts in websites for the financial industry
With years of experience creating websites for accountants and financial advisors, we know exactly what works.
Fully managed service from start to finish
Sit back while we handle everything from designing your website to ongoing maintenance, security and support.
Support for conversion and lead tracking
Gain access to analytics for tracking online prospects and leads, enabling you to optimise your sales funnel.
Optimised for mobile and tablet devices
At MBW, we understand the importance of providing a seamless user experience across all devices including mobiles and tablets. Our team creates websites with a responsive design that can adapt to screen size, platform, and orientation, paying close attention to the wireframe of each page as we design your website. This means that no matter who your customer is or what device they use, your website will always look great for them.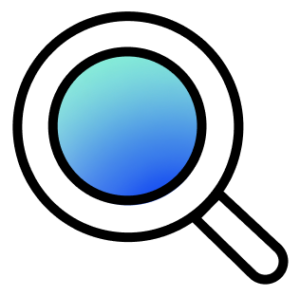 What's included with our website design service
Mobile + tablet ready
Seamless viewing across any desktop, mobile or tablet device.
Managed website hosting
Fully managed website hosting using secure cloud infrastructure.
Calculator tools
Useful and convenient tools including mortgage calculators and more.
Blog features
Establish credibility and engage your audience on an ongoing basis.
Security and encryption
Robust security, data encryption protocols and system monitoring.
Social media integration
Integrate and connect your social media for enhanced engagement.
Looking for help with a website
Supporting more than 500 businesses for over 17 years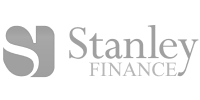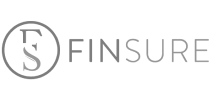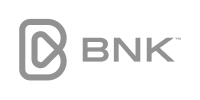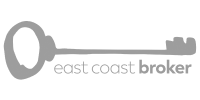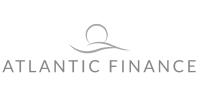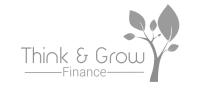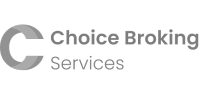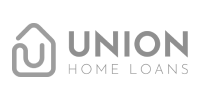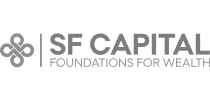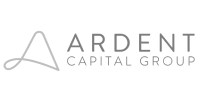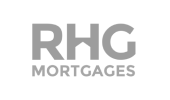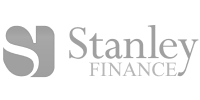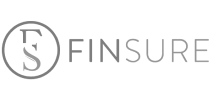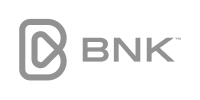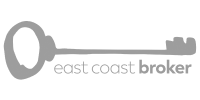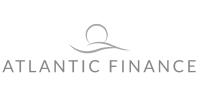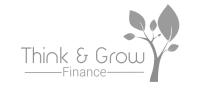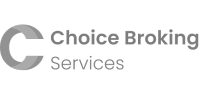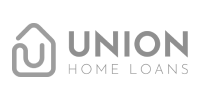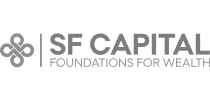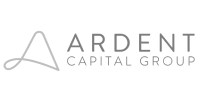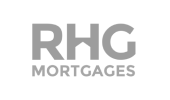 Backed by Google and Amazon
As Apple pioneered the shift to flat design in 2015, another tech giant – Google – is instigating the next modern design principle, from flat design to Material Design. By embracing Material Design, we align our website design philosophy with the current market leader in search, incorporating a unique style of design that optimises user experience and search engine ranking.
Behind the scenes we use Amazon Web Services (AWS) for robust and secure cloud infrastructure, enabling reliable website performance, seamless scalability, and advanced data protection. With the help of both these tech leaders, we empower every business to stay ahead where it matters most.
Additional features
We've spent years refining a platform that brings great websites to life. Tested across the accounting, financial advisory and mortgage broking industry, our features and functionality prioritise what we know works best. With advanced industry tools, our websites are designed to drive conversion rates and ultimately grow your business.
Lead capture
Using dynamic forms with custom fields, we can capture leads at any point on your website across all key service pages. Each form also provides insights into the lead source so you know which pages are performing best and which ones need refining.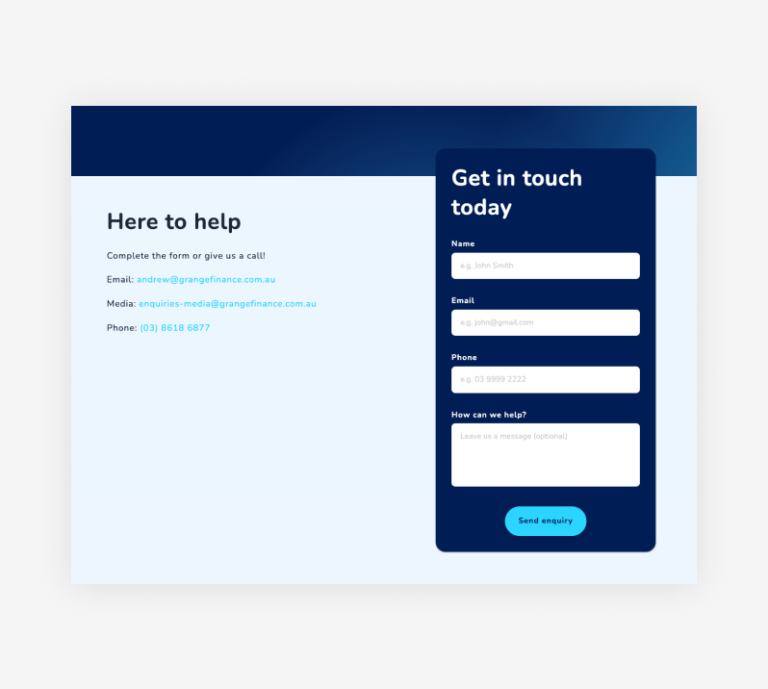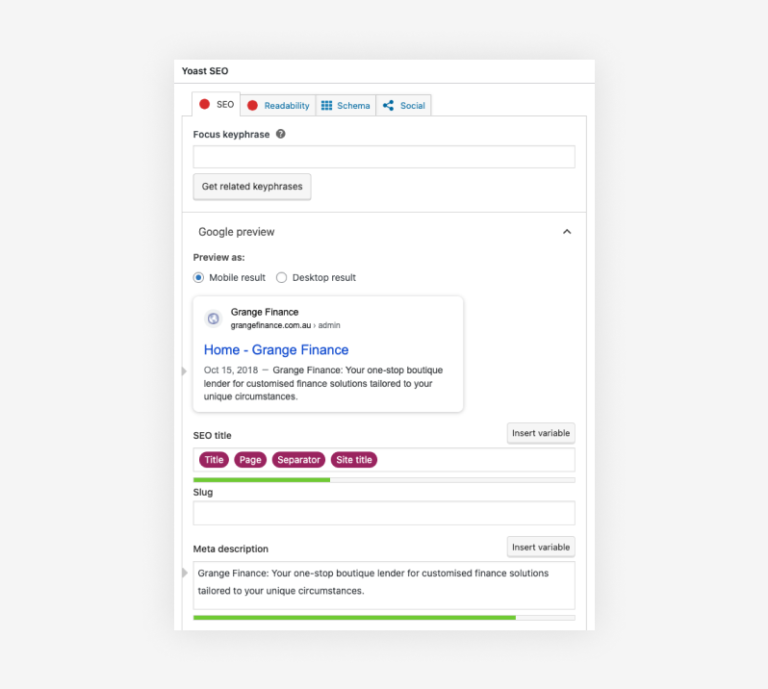 SEO tools
Increase your search engine ranking with SEO tools designed to give your business the means to grow. Not only are our designers and developers trained on SEO best practices, we can also support your website ranking through performant page speeds and a system feature that lets administrators edit meta titles and descriptions from the CMS.
Blog content
Ensure your website is regularly updated through a digest of relevant news. Every week our industry-expert writers share relevant updates and industry news that can form the backbone of your content strategy.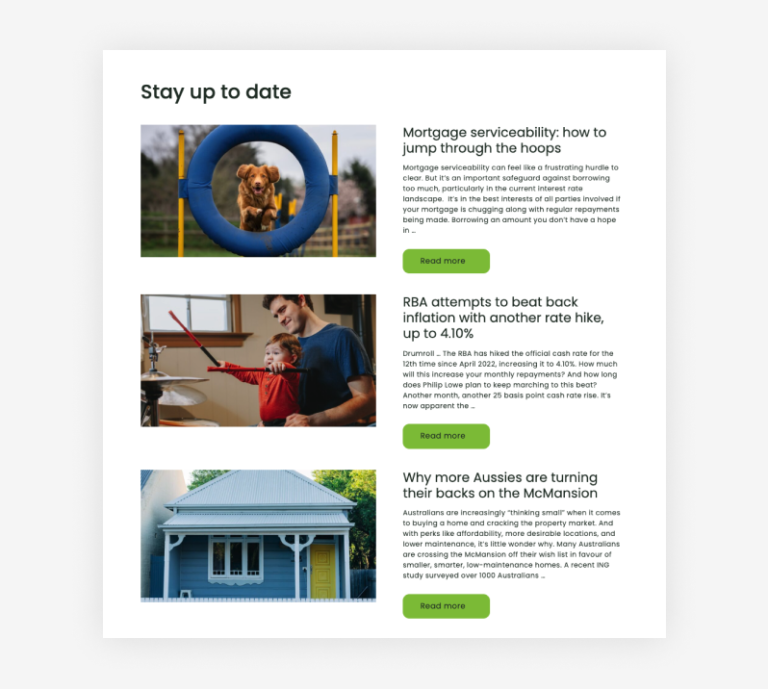 Accounting websites with 24/7 support
Our experience working for financial institutions and government has enabled us to develop processes for technical support across 24 hours a day, 7 days a week across our websites for accountants. Our standard support begins from the first day of going live and includes a warranty period for as long as you are a customer. Beyond this we also manage the entire accounting website design and development process from start to finish so you never have to worry about a thing.
Getting started with an accountant website
In just three straightforward steps, we can guide you towards launching your accountant website. First, we'll lead you through the process of crafting a custom accounting website design that perfectly aligns with your brand. Alternatively, you can choose from a selection of specialised accountant website design packages tailored to your preferences.
Next, we'll require your logo and any other brand elements you possess. If you don't have these readily available, rest assured, our team is adept at working with the resources at hand. Using this material, we'll begin the design of your accountant website.
Once our team completes the website design and development, the final phase involves going live. While many of our clients entrust the MBW team to handle this, if you prefer to manage it yourself, we're more than happy to provide comprehensive instructions for a smooth transition to your online presence.
Affordable websites for accountants
Securing an accounting website at a reasonable cost can be a challenge, but that's where we come in. With our extensive experience in crafting websites, we've harnessed our expertise to now provide website designs to accounting firms all over Australia. Today we have an array of accountant website design packages which can be tailored to cater to the unique needs of every accounting firm, and we've streamlined our website design for accountants, ensuring professional and affordable solutions available at your fingertips.
Our commitment to quality remains unwavering as we create websites for accountants that are not only meticulously designed but also fully managed for utmost convenience. Drawing from years refining our web design process, we offer a comprehensive solution that extends beyond just aesthetics. With our fully managed website service, accountants can experience the peace of mind that comes from having a dedicated team of professionals managing their most valuable asset.
Accounting websites that generate leads
In today's digital world, where clients search on accounting websites and social media for more information on financial services and expert advice, establishing a strong online presence has become a strategic necessity for businesses of all sizes.
At MBW, our dedicated team collaborates closely with your firm to ensure we meet business objectives. By crafting a well-aligned digital strategy, your accounting firm can harness opportunities and generate more leads to sustain growth. What's even better, the leads generated through your accounting website will provide tangible metrics and analytical insights to gauge your return on investment. This way the performance of your top-tier accounting website design will be able to be measured over time.
Why consider a new web design for accountants
Considering a new web design for accountants is a pivotal step in adapting to the dynamic digital landscape and staying ahead in today's competitive market. Your website is often the first point of contact for potential clients, and a well-crafted design can make a lasting impression. It's not just about aesthetics; an updated accountants website design enhances user experience, boosts credibility, and ensures your accounting firm is easily discoverable by search engines. With our expertise in crafting websites for the financial sector, we can help you create an impactful online presence that captures the essence of your accounting services and resonates with your target audience.
Content and marketing for accounting websites
As part of our fully managed service, each accounting website design can also include support for your marketing and content marketing needs. This means that all your website content is provided when you get an accounting website design with us, and that future content can be scheduled and published by our team on your behalf, should it be required.
With a wide range of digital marketing services available, we are more than happy to provide a free consultation to better understand your business, and determine how we can best support your business objectives. If you are an accountant looking for more than a website, or simply want to improve your marketing efforts, then speak to one of our experts to learn how we can help you have the best website for accountants.
Looking for a low-cost accounting website template instead?
If you are looking to save, try one of our accounting website templates for a quick and easy way to get an accounting website up and running. Using our library of existing designs, we can help you with a new accounting website template within a week of getting in touch.
Elevate your brand with an expertly crafted accounting website
Australians are continuing to increase the time they spend online, and those that do use websites and online resources as a primary source of information before making big decisions. As Australians continue their online engagement, an accounting website that distinguishes you from your competitors is essential.
Seamless service in accountants web design and marketing
We understand digital marketing may be unfamiliar for some accountants which is why we aim to take the hassle out of getting a new website. To help our clients get the best accounting website, our team provide flexible work arrangements centred around your choice of involvement. For accountants that wish to adopt a more hands-off approach, we can independently manage the project and only involve you during key milestones. Alternatively, if a more guided approach is required we can operate in a collaborative manner, keeping you abreast of progress as we iterate towards your new accounting website design.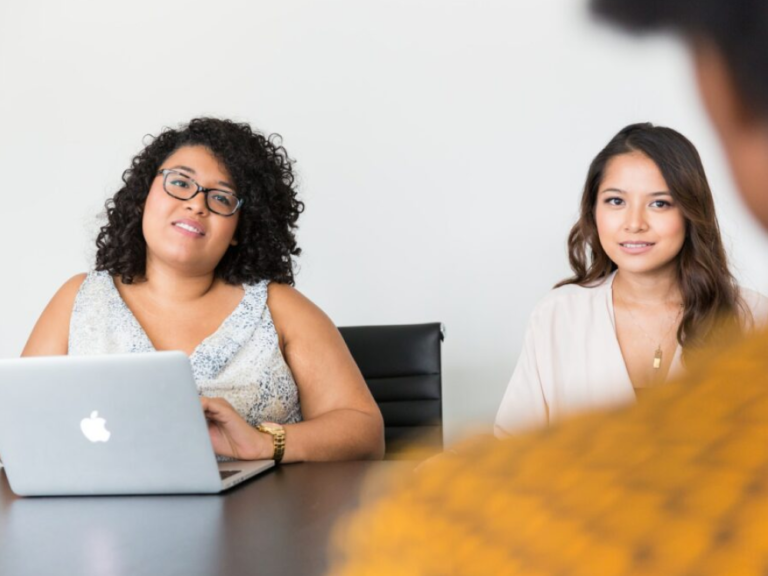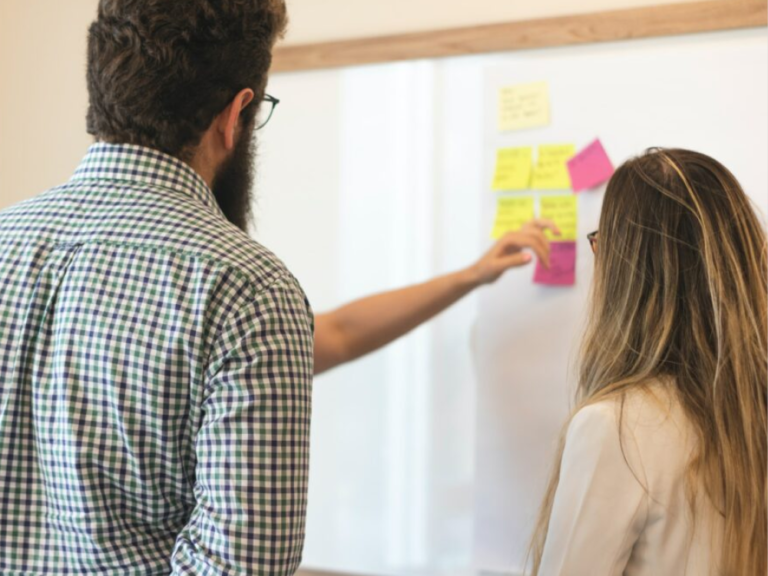 Optimise your accounting website
With Australians increasingly going online for professional services, including their accounting needs, you need to distinguish yourself from the pack with the best accounting website design that reflects your brand values and expertise. Our team can help you find out if you're web design for accountants is optimised for performance, and in addition, provide a free assessment of any fees you may be paying on an ongoing basis to maintain your current website.
Making accounting websites for a decade and beyond
We have been collaboratively partnering with finance organisations for over 17 years. This means we have the credibility to back ourselves, and the experience to work through design in an objective-driven manner. You'll notice that our process is a circle – not a line. This is because our goal is to always be learning on our journey together with the view that feedback can get us to perfection faster.
Getting started with a web design for accountants
To help our clients get the best accounting website, our team of website designers work with you from the get-go to ensure your accounting website is designed beautifully, written with your customers in mind, and geared to generate a return-on-investment. We do this by providing you with both a solution and a service – our website platform enables any accountant or administrator to control their website from their browser, while our fully managed service means you don't have to worry about anything you don't want to.
Accounting website design in Australia
With over 87% of Australians using the internet on a regular basis, a professional looking accounting website is a must when it comes to getting more business. Most people search the internet when they are looking for a product or service, and accounting is no different. This is why it's important that your website looks professional, is up-to-date and contains the latest accurate information about your industry. If you are in need of an accounting website or accounting website design then contact us today.
Websites for accountants in Sydney
In the bustling financial hub of Sydney, where opportunities are as abundant as the iconic landmarks, having a strong online presence is paramount for accountants. Our expert team specialises in crafting tailored website designs for accountants that resonate with the dynamic Sydney market. From showcasing your firm's expertise to providing seamless client interactions, our websites for accountants in Sydney are designed to captivate and engage. With a focus on user-friendly interfaces, responsive designs, and strategic content, we ensure that your accounting practice stands out in this competitive landscape.
Websites for accountants in Melbourne
Nestled within Melbourne's vibrant cultural scene and thriving business environment, accountants play a crucial role in shaping financial success. Our websites for accountants in Melbourne are a perfect blend of aesthetics and functionality, mirroring the city's progressive spirit. We understand that Melbourne's clientele seeks innovation and professionalism, and our accountants web designs reflect just that. From intuitive navigation to visually appealing layouts, our websites are crafted to convey trust and expertise. With seamless integration of services and a keen eye on local market trends, we empower Melbourne accountants to make a lasting online impression.
Websites for accountants in Brisbane
As the gateway to Queensland's economic opportunities, Brisbane accountants require websites that speak to the city's entrepreneurial drive. Our websites for accountants in Brisbane are strategically developed to capture the essence of the local business landscape. With a focus on clear communication and streamlined user experiences, we ensure that your website becomes an effective tool for connecting with potential clients. From highlighting your firm's strengths to facilitating easy consultation requests, our accountants web designs cater to the unique needs of Brisbane accountants, making your online presence a valuable asset in this thriving metropolis.
How we create the best accounting websites in Australia
We understand that a strong online presence is paramount for modern accounting firms. Our approach to crafting the best accounting websites in Australia is centered around three key principles, ensuring your firm not only stands out but thrives in the digital landscape.
Elevating customer enquiries: The best accounting websites provide each accounting firm with the means of generating customer enquiries on a regular basis, particularly from areas or regions that are outside of the firm's typical geographical proximity. Nowadays, when people look for accountants they are less concerned with where you are and more interested in your credibility and credentials. Working with our team, we optimise your accounting website to allow you to open up new markets of customers with varying online channels. By optimising your website, we harness the power of online channels to drive customer enquiries, breaking free from traditional constraints and opening doors to new markets.
Enhancing brand recognition: Your brand is your identity, and it's crucial to convey your expertise clearly to potential clients. Our best-in-class accounting websites are built to efficiently communicate your offerings, ensuring that visitors are well-informed before they even reach out. This qualification process ensures that conversations are more meaningful, leading to higher chances of conversion. By sharing your unique brand story, we help your firm connect with customer segments that align with your values.
Real-time insights with analytics: Embrace the advantage of the digital realm with real-time analytics. Top accounting websites empower you to monitor website performance comprehensively. By utilising sophisticated web monitoring tools, we gather valuable data to understand what aspects of your website are effective and which ones require improvement. This invaluable insight allows us to continuously refine your accounting website design, enhancing its effectiveness in generating leads and driving business growth.
Search engine optimised: When we build your accounting website it is optimised for search engines including speed, robustness and meta tags so that it can be found when people search for your business. We also include a content management system as part of every website build giving you the freedom to create content when you wish.
Digital marketing services: Be sure to check in with the team on the plethora of digital marketing services we offer. This includes content writing, video production, animation and more. We have an in-house team of writers, designers, developers and video editors that can help you create the best accounting website design you need.
Expert website design for accountants
With a legacy spanning years, we take pride in offering expert website design services for accountants. Our extensive experience in this dynamic field has allowed us to master the art of crafting visually stunning and strategically effective websites that seamlessly align with the unique needs of accounting professionals. Our diverse team is a harmonious blend of skilled developers, ingenious engineers, creative designers, and insightful strategists, working collaboratively to bring your vision to life. When you partner with us, you're not just getting a website – you're gaining a digital asset that communicates your expertise, professionalism, and dedication to your clients.
Working within the finance industry for over 17 years has taught us that all businesses no matter the size need a good website design and development team backing them, and making websites for accounting firms is no different.
We've seen changes across the accounting industry that has meant websites for accountants are more crucial now than ever before. That's why we pride ourselves in providing a quality service that is professionally driven, sound in expertise and affordable to all businesses irrespective of stature. Making the best accounting websites take time and we are dedicated to producing quality websites for accountants that not only looks great at launch, but also lasts a lifetime.
Our accounting website design process
Our team consists of designers, developers, and marketers from a wide array of disciplines. We've leveraged our cognitive diversity to craft an innovative approach to accounting website design for our clients. Our process is based on a design thinking methodology, but we place greater emphasis on iteration and collaboration to create a solution that is unique to you. We know that good accounting websites last a long time when they're responsive to the needs of your audience and the long-term goals of a business.
Transforming your brand through web design for accounting firms
Embarking on a transformative journey, our web design for accounting firms holds the key to reshaping your brand for the future. With every pixel thoughtfully placed, we harness the power of design to wield a profound influence on your clients' attitudes and perceptions. A strategically crafted website has the ability to captivate, inspire, and evoke trust, moulding the way your audience engages with your accounting firm. Beyond fleeting impressions, we envision a lasting impact. Just as numbers stand as a testament to your financial acumen, our brand of design ensures an enduring online presence.