Financial advisor website design
QUICK LINKS
Professional financial advisor website designs tailored specifically to advisors looking to enhance online presence and maintain data integrity.
Experts in websites for the financial industry
With years of experience creating websites for accountants and financial advisors, we know exactly what works.
Fully managed service from start to finish
Sit back while we handle everything from designing your website to ongoing maintenance, security and support.
Support for conversion and lead tracking
Gain access to analytics for tracking online prospects and leads, enabling you to optimise your sales funnel.
Optimised for mobile and tablet devices
At MBW, we understand the importance of providing a seamless user experience across all devices including mobiles and tablets. Our team creates websites with a responsive design that can adapt to screen size, platform, and orientation, paying close attention to the wireframe of each page as we design your website. This means that no matter who your customer is or what device they use, your website will always look great for them.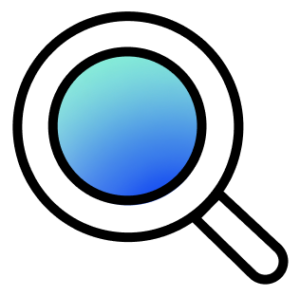 What's included with our website design service
Mobile + tablet ready
Seamless viewing across any desktop, mobile or tablet device.
Managed website hosting
Fully managed website hosting using secure cloud infrastructure.
Calculator tools
Useful and convenient tools including mortgage calculators and more.
Blog features
Establish credibility and engage your audience on an ongoing basis.
Security and encryption
Robust security, data encryption protocols and system monitoring.
Social media integration
Integrate and connect your social media for enhanced engagement.
Looking for help with a website
Supporting more than 500 businesses for over 17 years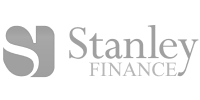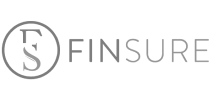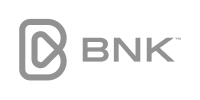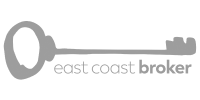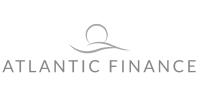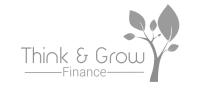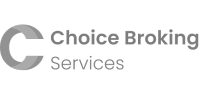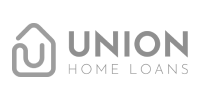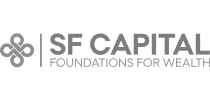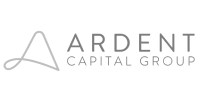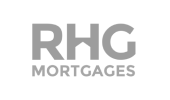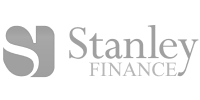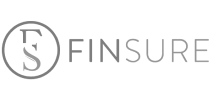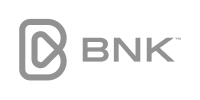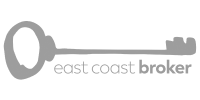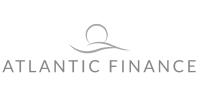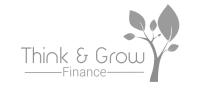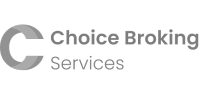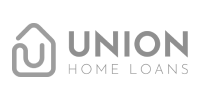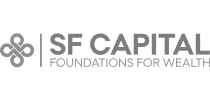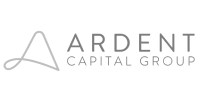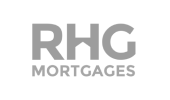 Backed by Google and Amazon
As Apple pioneered the shift to flat design in 2015, another tech giant – Google – is instigating the next modern design principle, from flat design to Material Design. By embracing Material Design, we align our website design philosophy with the current market leader in search, incorporating a unique style of design that optimises user experience and search engine ranking.
Behind the scenes we use Amazon Web Services (AWS) for robust and secure cloud infrastructure, enabling reliable website performance, seamless scalability, and advanced data protection. With the help of both these tech leaders, we empower every business to stay ahead where it matters most.
Additional features
We've spent years refining a platform that brings great websites to life. Tested across the accounting, financial advisory and mortgage broking industry, our features and functionality prioritise what we know works best. With advanced industry tools, our websites are designed to drive conversion rates and ultimately grow your business.
Lead capture
Using dynamic forms with custom fields, we can capture leads at any point on your website across all key service pages. Each form also provides insights into the lead source so you know which pages are performing best and which ones need refining.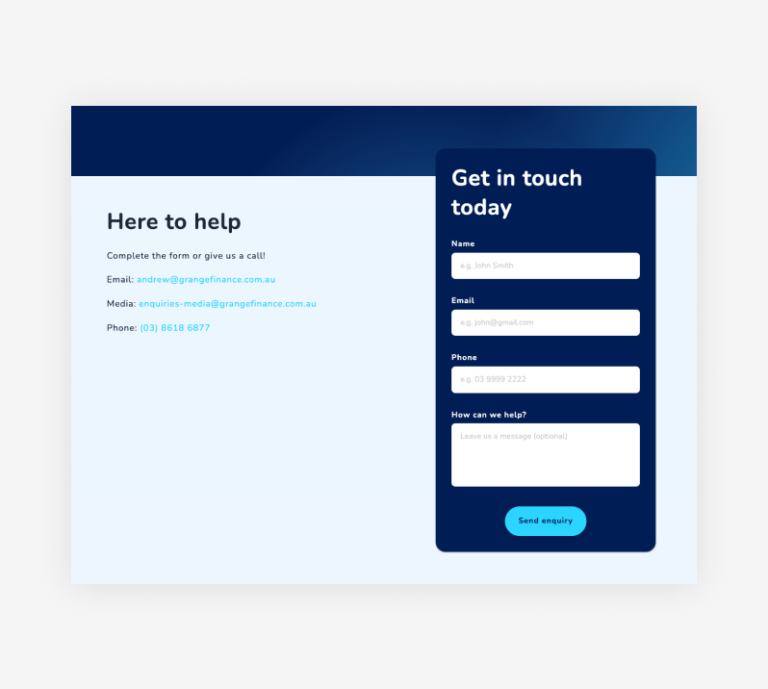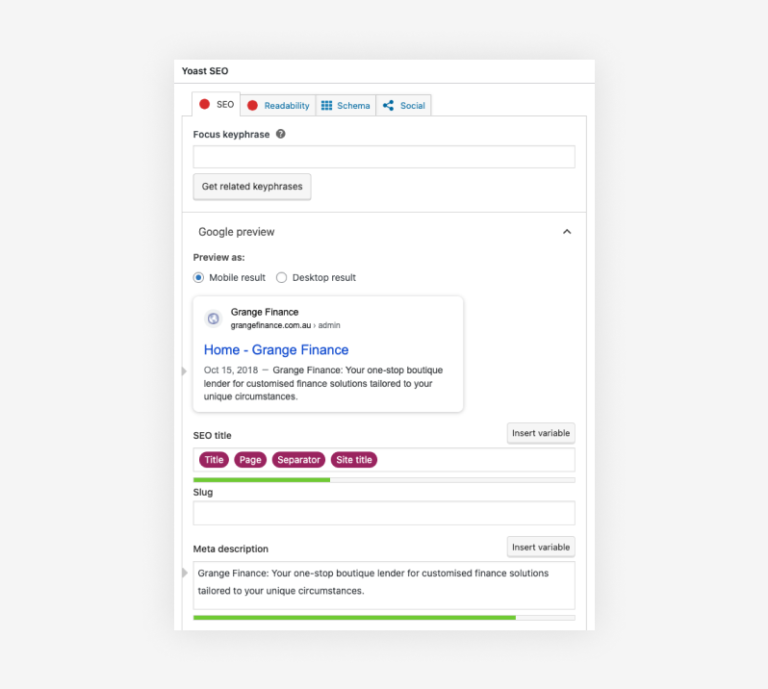 SEO tools
Increase your search engine ranking with SEO tools designed to give your business the means to grow. Not only are our designers and developers trained on SEO best practices, we can also support your website ranking through performant page speeds and a system feature that lets administrators edit meta titles and descriptions from the CMS.
Blog content
Ensure your website is regularly updated through a digest of relevant news. Every week our industry-expert writers share relevant updates and industry news that can form the backbone of your content strategy.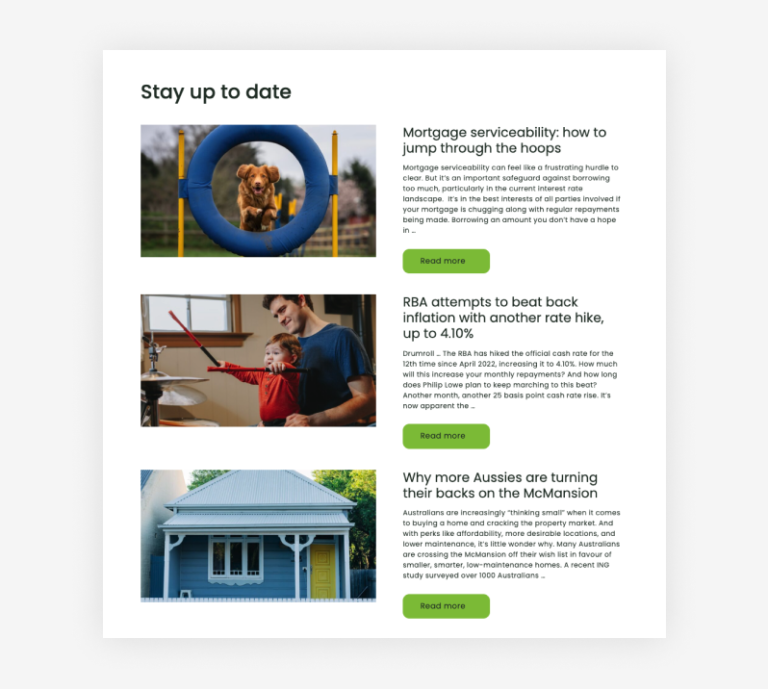 Financial advisor websites with 24/7 support
Our experience working for financial institutions and government has enabled us to develop processes for technical support across 24 hours a day, 7 days a week across our websites for financial advisors. Our standard support begins from the first day of going live and includes a warranty period for as long as you are a customer. Beyond this we also manage the entire financial advisor website design and development process from start to finish so you never have to worry about a thing.
Getting started with a financial advisor website
In just three straightforward steps, we can guide you towards launching your financial advisor website. First, we'll lead you through the process of crafting a custom financial advisor website design that perfectly aligns with your brand. Alternatively, you can choose from a selection of specialised financial advisor website design packages tailored to your preferences.
Next, we'll require your logo and any other brand elements you possess. If you don't have these readily available, rest assured, our team is adept at working with the resources at hand. Using this material, we'll begin the design of your financial advisor website.
Once our team completes the website design and development, the final phase involves going live. While many of our clients entrust the MBW team to handle this, if you prefer to manage it yourself, we're more than happy to provide comprehensive instructions for a smooth transition to your online presence.
Affordable websites for financial advisors
Securing a financial advisor website at a reasonable cost can be a challenge, but that's where we come in. With our extensive experience in crafting websites, we've harnessed our expertise to now provide website designs to financial advisors all over Australia. Today we have an array of financial advisor website design packages which can be tailored to cater to the unique needs of every financial advisor, and we've streamlined our website design for financial advisors, ensuring professional and affordable solutions available at your fingertips.
Our commitment to quality remains unwavering as we create websites for financial advisors that are not only meticulously designed but also fully managed for utmost convenience. Drawing from years refining our web design process, we offer a comprehensive solution that extends beyond just aesthetics. With our fully managed website service, financial advisors can experience the peace of mind that comes from having a dedicated team of professionals managing their most valuable asset.
Financial advisor websites that generate leads
In today's digital world, where clients search on financial advisor websites and social media for more information on financial services and expert advice, establishing a strong online presence has become a strategic necessity for businesses of all sizes.
At MBW, our dedicated team collaborates closely with your firm to ensure we meet business objectives. By crafting a well-aligned digital strategy that complements your offline efforts, your financial advisor business can harness opportunities and generate more leads to sustain growth. What's even better, the leads generated through your financial advisor website will provide tangible metrics and analytical insights to gauge your return on investment. This way the performance of your top-tier financial advisor website design will be able to be qualitatively measured over time.
Why consider a new web design for financial advisors
Considering a new web design for financial advisors is a pivotal step in adapting to the dynamic digital landscape and staying ahead in today's competitive market. Your website is often the first point of contact for potential clients, and a well-crafted design can make a lasting impression. It's not just about aesthetics; an updated financial advisor website design enhances user experience, boosts credibility, and ensures your financial advisory firm is easily discoverable by search engines. With our expertise in crafting websites for the financial sector, we can help you create an impactful online presence that captures the essence of your financial advisor services and resonates with your target audience.
SEO for financial advisor websites
SEO for financial advisor websites is a strategic compass guiding your online visibility in the vast digital landscape. Just as expert financial advice is crucial for securing financial stability, optimising your website for search engines is essential for securing a strong online presence. By fine-tuning your website's structure, content, and keywords, SEO ensures that your financial advisory services shine brightly amidst the competition, attracting potential clients who are actively seeking financial guidance. With a well-executed SEO strategy, your website can lead clients in need straight to your virtual doorstep, solidifying your credibility, and paving the way for lasting relationships.
Are you a financial planner?
If you are looking to save time, enhance your online reach, and showcase your financial expertise, find out more about our comprehensive website services tailored specifically for financial planners.
Elevate your brand with an expertly crafted financial advisor website
Australians are continuing to increase the time they spend online, and those that do use websites and online resources as a primary source of information before making big decisions. As Australians continue their online engagement, a financial advisor website that distinguishes you from your competitors is essential.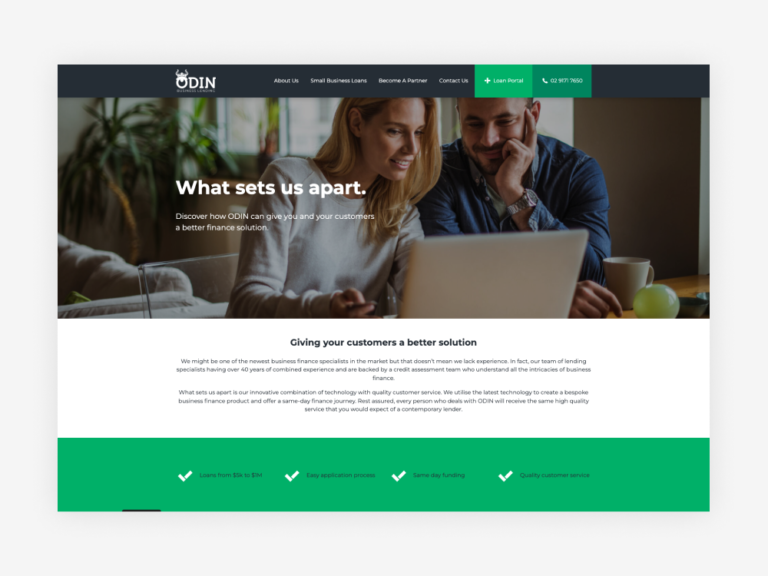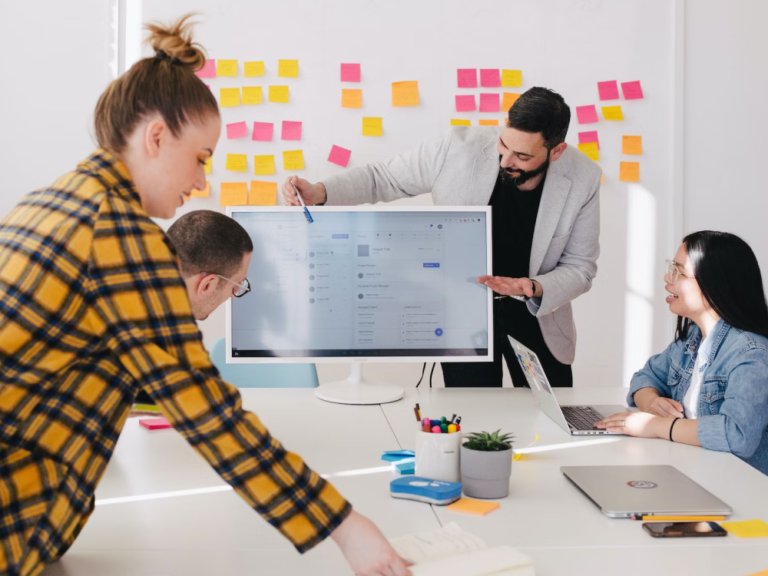 Best financial advisor websites
We understand digital marketing may be unfamiliar for some financial advisors which is why we aim to take the hassle out of getting a new website. To help our clients get the best financial advisor website, our team provide flexible work arrangements centred around your choice of involvement. For financial advisors that wish to adopt a more hands-off approach, we can independently manage the project and only involve you during key milestones. Alternatively, if a more guided approach is required we can operate in a collaborative manner, keeping you abreast of progress as we iterate towards your new financial advisor website design.
Optimise your financial advisor website
By harnessing the power of web design for financial advisors, we ensure your website becomes a powerful tool for showcasing your financial expertise. Whether it's streamlining content delivery, improving load times, or maximising mobile compatibility, our optimisation process can help you boost your website's performance and visibility.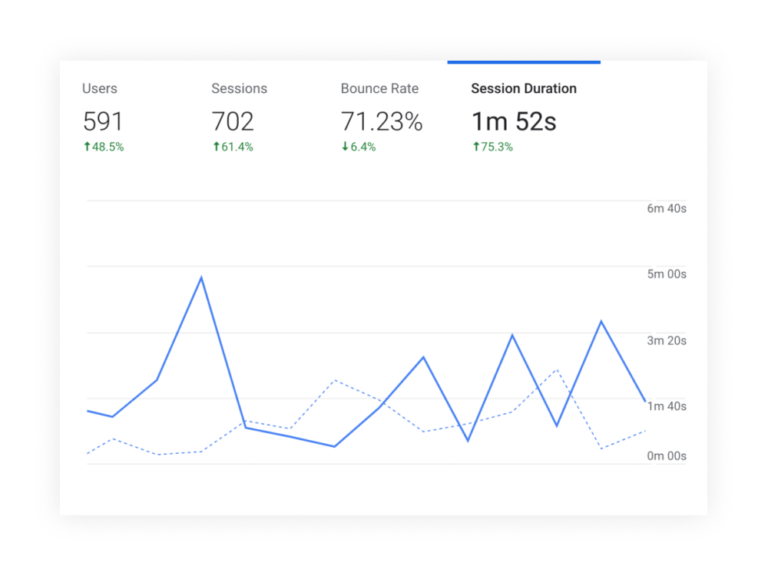 Making financial advisor websites for a decade and beyond
With a legacy spanning over a decade of website designs for financial advisors, we have been crafting exceptional financial advisor websites that stand the test of time. Our longevity of experience is a testament to our unwavering commitment to innovation, design excellence, and client satisfaction. From the very inception of our journey until the present day, we have continually evolved alongside the dynamic landscape of digital marketing and design.
Getting started with a web design for financial advisors
To help our clients get the best financial advisor website, our team of website designers work with you from the get-go to ensure your financial advisor website is designed beautifully, written with your customers in mind, and geared to generate a return-on-investment. We do this by providing you with both a solution and a service – our website platform enables any financial advisor or administrator to control their website from their browser, while our fully managed service means you don't have to worry about anything you don't want to.
Financial advisor website design in Australia
Customised website design for financial advisors
In a housing market marked by uncertainty, Australians are seeking fresh avenues to invest their hard-earned money. This opportune moment underscores the significance of adeptly crafted website design for financial advisors. As the traditional investment landscape shifts, capitalising on digital platforms becomes imperative. The current climate presents an ideal window to engage prospective clients through these new channels, where consumers are actively scouting for investment opportunities and dependable expertise in financial services. By harnessing the power of persuasive website design, financial advisors can seamlessly connect with this growing audience, positioning themselves as trusted guides in navigating the complex realm of investments and securing their financial future.
Financial advisor website templates
If you're looking for a website on a budget, we offer financial advisor website templates that can save you time and money. Our financial advisor website templates are designed to provide a completely branded website experience with fully managed service at a fraction of the cost. By working within our existing platform, we can offer you a streamlined product made with your industry in mind. To top it off, our financial advisor website templates can always be upgraded with unique features as your business grows, making it the perfect starting point for new businesses just starting out.